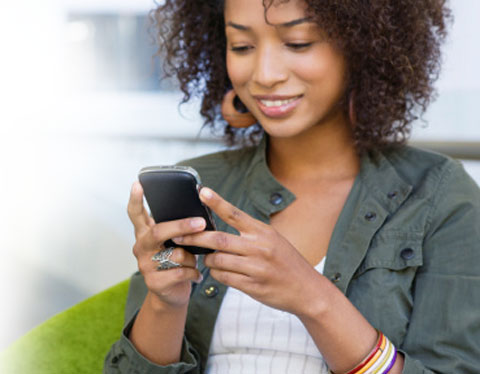 MOBILE PAYMENTS:
SIMPLE MEETS SECURE.
Add your credit card onto your device to pay.
With Mobile Payments, you can make purchases without swiping a credit card on select Apple®, Android™, and Samsung phones and devices.
It's simple to get started
Mobile purchasing offers an easy way to pay without pulling your credit card out of your wallet. All four options make it simple to add your credit card to your device and get started.
Convenience at check out
Free yourself from the hassle of searching for the correct card at checkout-simply pull out your device. Paying in-app or on the web is convenient too. With no passwords to remember, paying is as simple as a touch.
A secure way to pay
All of the payment technologies use a form of encryption to create virtual card numbers—your credit card's information isn't shared with a merchant.